let's build tomorrow together
A Group of citizen companies
Working collaboratively with clients, ASML Group brings commitment, innovation, teamwork and accountability to deliver long-term partnerships.
Subscribe to our newsletter
Founded in the eve of the independence of Mauritania, the ASML Group was started as a trading company aimed at providing imported goods to the new country. It evolved into several specialized and diversified companies in the late 1970's with the same vision of Mauritanian self sufficiency and openness to the world.
The ASML group is active with many international extraction industry operators and on important specialized projects including industrial construction, drilling for metals (RC and DC), port operations (lifting, handling…), inland transport and other critical activities.
The Group's success, growing out of the strong results of its subsidiaries in their respective fields, is the result of applying these values, and the best testament to that success is undoubtedly the ISO 9001 quality management certification that the Group has received, the first such certification awarded to a Mauritanian company.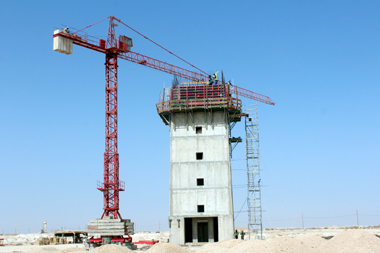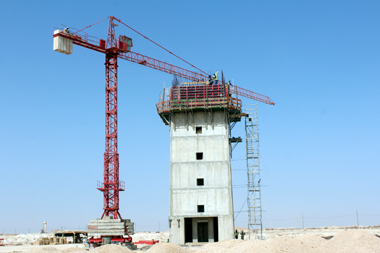 Construction & Infrastructures
ASML GROUP, which contains companies which are leaders in their market segment, makes an invaluable contribution to the development of this sector. The group is constantly ready to set up partnerships with international operators so that both the group and the country can avail of the latest know how..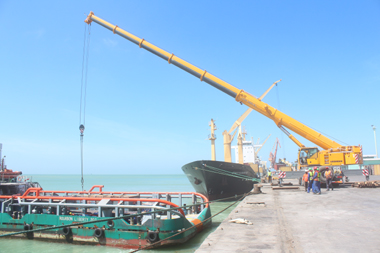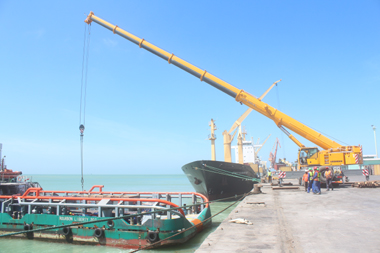 Oil-Gas Services
and Mining
Founded by ASML GROUP in 2002, MCE-SA is the national pioneer to respond to the rising demand for specialized industrial constr- uction services,
MCE SA serves oil and gas and operators, contractors and services providers with a variety of on-shore and in country services ..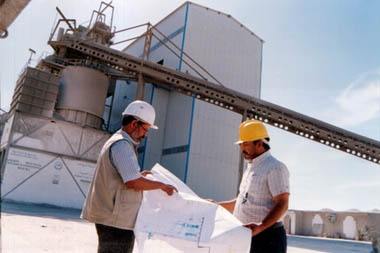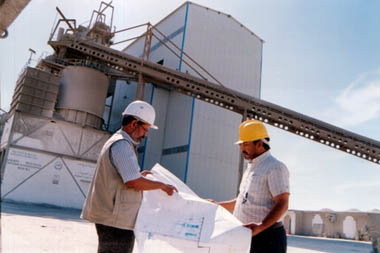 Engineering & New Technologies
Mauritania abounds in mineral, oil and gas wealth. The only way to exploit this wealth fully is by allying human knowledge and appropriate material logistics.
Conscious of this fact, ASML GROUP set up TAYSSIR ENGINEERING, BETA CONSEIL SA and TOPTECHNOLOGY. The synergy of these companies is ..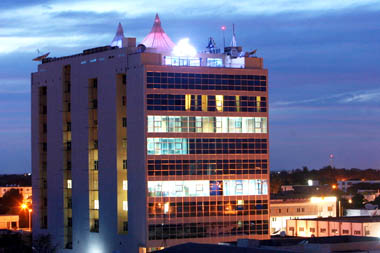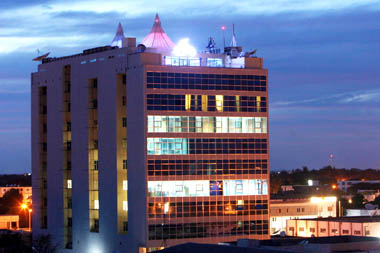 Hotel & Real estate development
Ideally located in the center of Nouakchott, AL KHAIMA CITY CENTER allows an easy access to the different business centers. NAJAH for MAJOR WORKS S.A. (NMW-SA) was born with the primary mission of financing, designing and executing a turnkey two million passenger per year Airport ..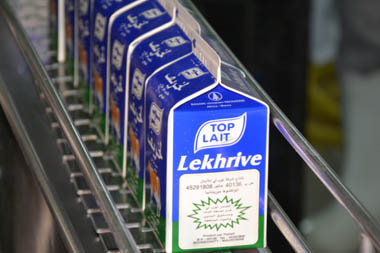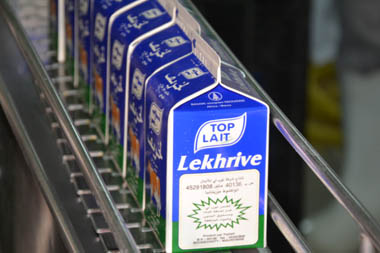 Agro-food industry & Trading
As Mauritania is an agricultural and pastoral country, and as ASML GROUP is a creative player at national level, it was logical that it invest in this key sector of the economy. It did so in the middle of the 90's by setting up TOP LAIT SA, therefore successfully tackled this field and diversified its production ..


COMMITMENT: This entails an ethical contract which is reflected in the active involvement of all the employees of ASML GROUP. It is designed to constantly strive to create values for the company and its personnel, its customers, its social environment; it encourages individual and collective responsibility, rigour and quality as well as compliance with safety needs and the environment.
TEAM SPIRIT: Is reflected in ASML GROUP in the determination of every individual to share and promote solidarity, to get the best out of our skills and know-how in a spirit of mutual confidence, and to enhance our ability to listen to others while complementing the work of every individual.
SPIRIT OF ENTERPRISE: The spirit of enterprise imbues everyone working in ASML GROUP. Our personnel are constantly striving to improve performance by anticipating changes and encouraging innovation at all levels.
TRANSPARENCY: A value which is applied on a day-to-day basis by all the companies in the ASML GROUP. It is reflected in the determination that drives each of the players, internally and externally, to practice the principles of equity, integrity, loyalty, credibility and recognition of merit.
A COMMITTED AND EFFICIENT GROUP: SML GROUP is keen to optimise its major financial balances in order to create added value. The group invests, takes risks and develops winning partnerships with world leaders. In this way, it contributes to boosting the national economy.
A MANAGERIAL VISION GEARED TOWARDS MODERNISATION: the group's employees are at the heart of the enterprise project: literacy, continuous training, in-house training, participatory management and a commitment to live up to responsibilities are all facets designed to fully exploit the contribution of each employee.
Assisting the economic and social development of the country, ASML Group is now a major
industrial group that is active in various sectors of the national economy.
These strategic choices illustrate the determination of ASML GROUP to develop in a sustainable
manner via its subsidiaries and also reflect its determination to make an active and significant
contribution to modernising the national economy and to the economic and social development of Mauritania.