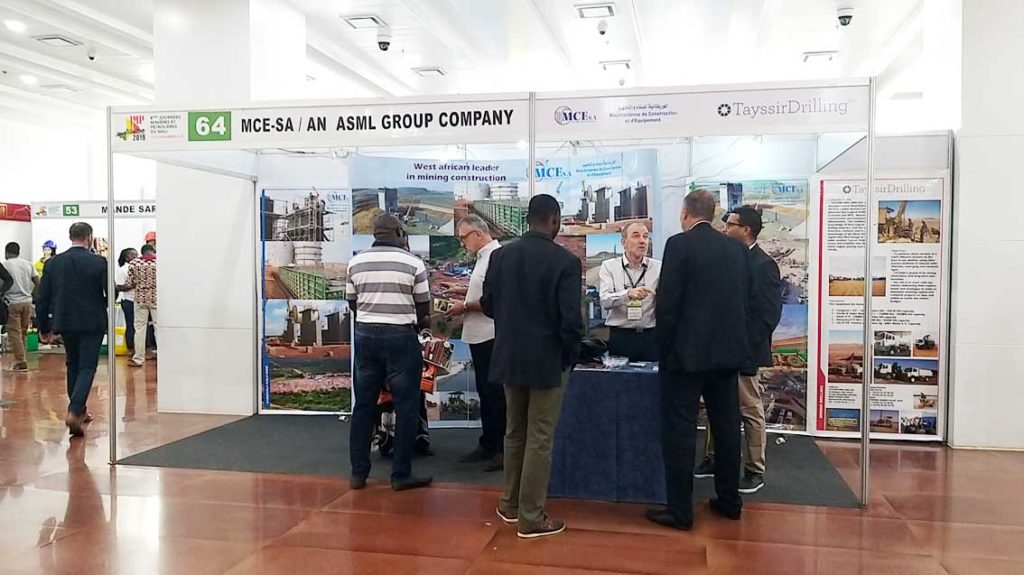 The ASML Group Represented by MCE-SA and Tayssir Drilling took part in the 8th edition of the Mining and Petroleum Days of Mali (JMP Mali) held from 12 to 14 November 2019.
JMP Mali Exhibition is the biggest mining trade show and the influential mining conference in the region, hold under the theme: "Sustainably developing Mali's mining sector for the benefit of future generations".
A TWO DAY MINING INDUSTRY CONFERENCE : To hear the Malian government unveil their priorities, policies and new investment opportunities. Listen to case studies from existing projects.
A THREE DAY TRADE EXHIBITION : Allowing to promote, projects, services and equipment to a pre-defined audience of industry experts and targeted buyers.